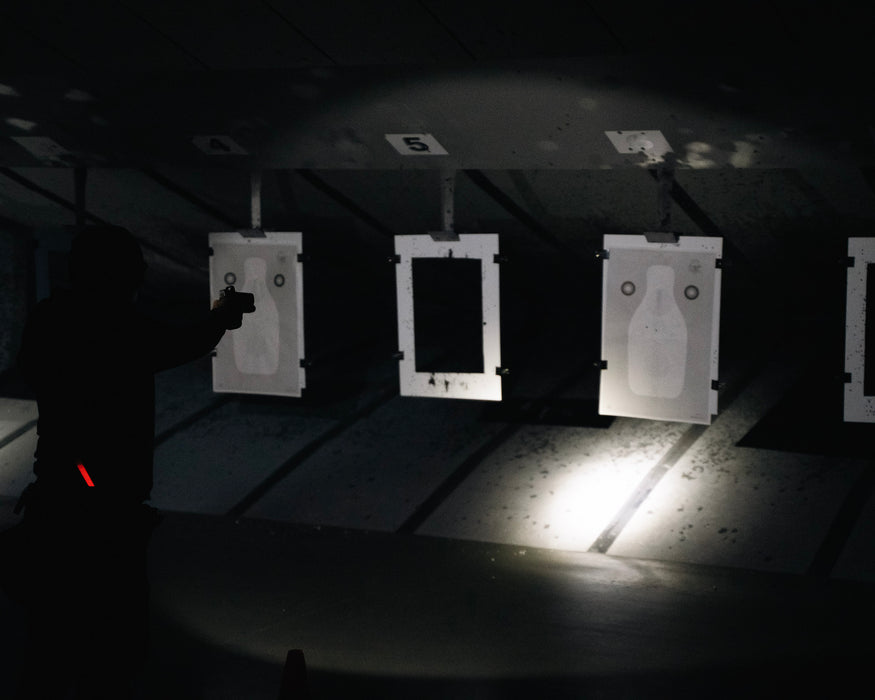 2-DAY LOW-LIGHT OPERATIONS: PISTOL/CARBINE (LE Only). Jan 2024
Save

9

%
Save

9

%
Original price
$550.00
-
Original price
$550.00
Many duty encounters occur in low lighting or at night, although 90% of typical range training is done during the day. Introducing the element of darkness, shadows, and lights adds an entirely different dimension to shooting tactics. This course covers weapon mounted lights, hand held flashlights, and low-light tactical techniques. Shooters will leave this course with a greatly improved skill-set in an often overlooked area of firearms training.
Prerequisite: LE Only
Tuition: $550 ($499 before Nov 1, 2023)
Location: Hosted by San Mateo County Sheriff's Office 
                  1601 Coyote Point Dr., San Mateo CA 94401
Date & Time: Jan 30-31, 2024. 8am-5pm 
Topics:
Low-light tactics & case studies
Types of lights
Night sights
Search techniques
Effects of light on target ID
Movement and shooting concepts
Force-on-force scenarios
 Hardware/Equipment:
Semi-auto pistol of choice
Patrol carbine with WML
Handheld flashlight (a back up is recommended)
Pistol Weapon mounted light (optional)
Spare batteries for your light system
(1) Red chem light
Headlamp with red light capability
3 or more magazines for pistol & carbine
Minimum 500 rounds of pistol ammo, 200 rounds carbine (provided by student)
Note pad, pen, sharpie
Ear protection (electronic preferred)
Clear eye protection
Simmunition face mask, gloves, neck/groin protection, long sleeve top. 
Duty/Tactical with holster and magazine pouches
Tools, cleaning kit, and lubricant for your firearms
Seasonally appropriate clothing for moderate activity
Agency Enrollment: Agency representatives enrolling one or more officers- please provide all names and emails to admin@optempotraining.com for certificates. To pay by check please email admin@optempotraining.com for an invoice.