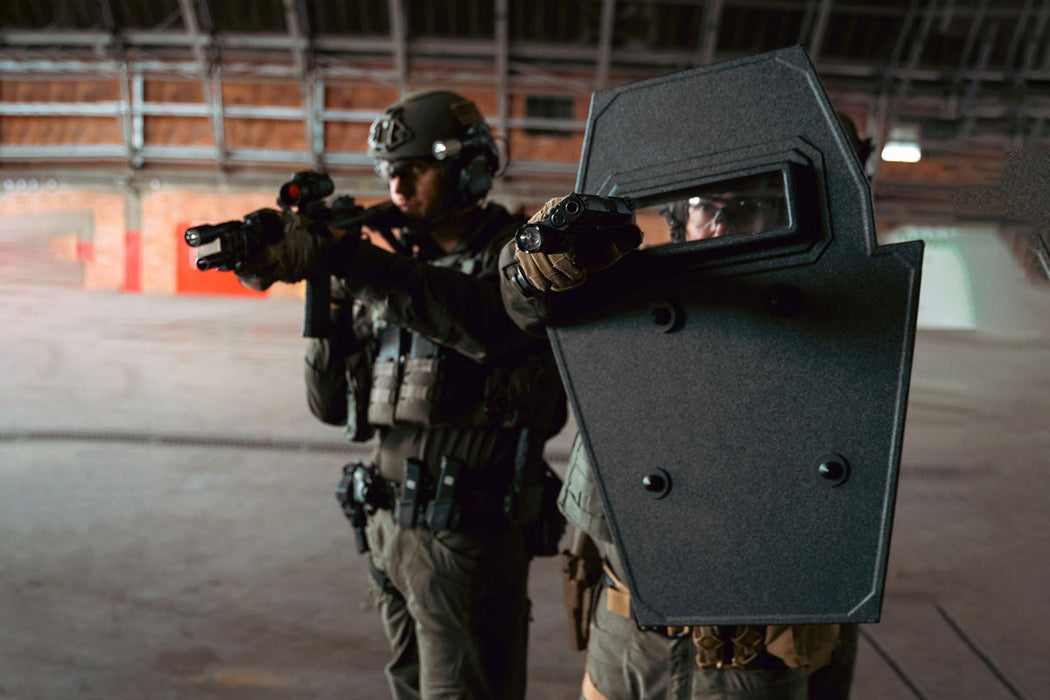 2-Day BALLISTIC SHIELD OPERATOR COURSE (LE Only). Feb. 1-2, 2024
Original price
$525.00
-
Original price
$525.00
The ballistic shield is a common, and often underutilized, piece of law enforcement equipment. This 2-day course covers ballistic capabilities of shields, shield types, shooting techniques, and deployment techniques. You will leave this course with a greatly improved understanding of shield benefits and capabilities. CA POST certification pending.
Prerequisite: LE Only 
Agency Enrollment: Agency representatives enrolling one or more officers- please contact admin@optempotraining.com for an invoice. Names of individual officers and emails are required for certificates. 
Tuition: $525

Location: Hosted by San Francisco Police Dept.  
                  1059 North Access Rd SF, CA 94128
Date & Time: Feb 1-2, 2024. 8am-5pm 
Topics:
Ballistic shield armor ratings, capabilities 
Shield types/sizes/shapes
Shooting techniques
Search techniques
Shield deployment
Tactical considerations 
 Hardware/Equipment:
Semi-auto pistol of choice, 3 or more magazines
Patrol rifle (if available), 2 or more magazines
Duty/Tactical gear with holster and magazine pouches
A functional shield from your agency (if available)
Minimum 500 rounds of pistol, 300 rounds of rifle ammunition (provided by student)
Marking cartridge (SIMS/UTM) setup for your weapon system. 100 marking rounds (50 rifle, 50 pistol).   
Force-on-Force PPE (face, long sleeve, gloves, neck, groin)
Notepad, pen, sharpie
Ear protection (electronic preferred)
Clear eye protection
Simmunition face mask, gloves, neck/groin protection. Long sleeve top. 
Tools, cleaning kit, and lubricant for your pistol
Seasonally appropriate clothing for moderate activity