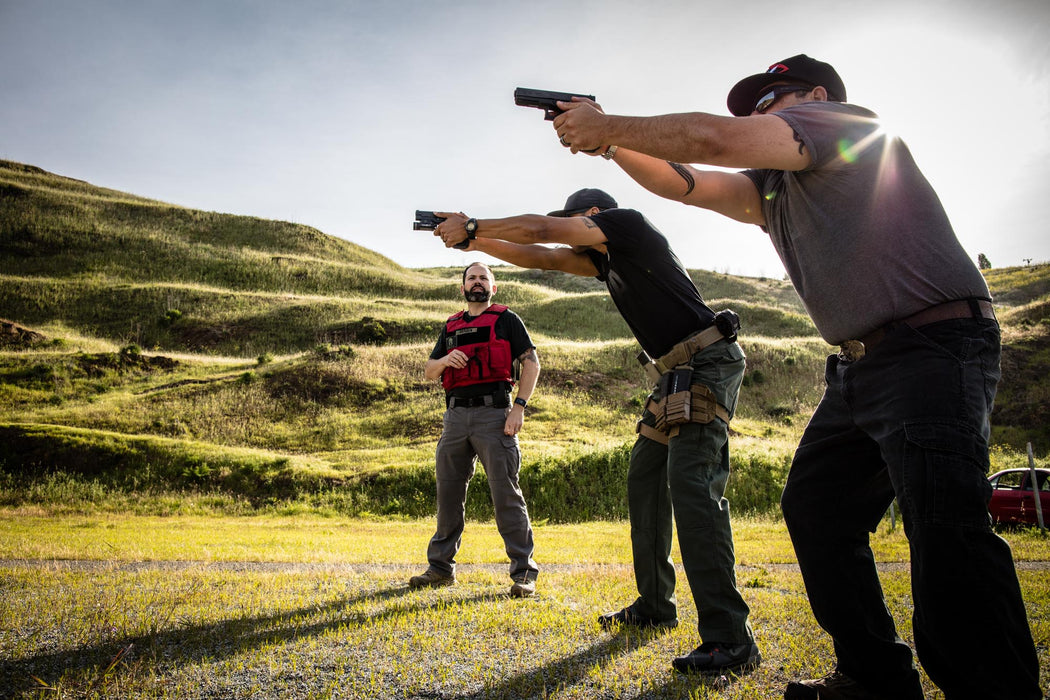 PISTOL FOUNDATIONS LEVEL 1 COURSE FEB. 25, 2024
Original price
$250.00
-
Original price
$350.00
This course is for the entry-level pistol shooter and utilizes a building block approach. We will teach you the proper handgun fundamentals and weapon manipulation techniques, with an emphasis on marksmanship. A limited number of pistols are available to rent, as well as a full shooter package (pistol, ammunition, ear/eye protection). You will be comfortable and confident with a handgun upon completion of this course!
Prerequisite: No Prerequisite for this course. $250 
Location: Field Sports Park San Jose, CA      9-4pm.
Topics:
Safe weapon handling
Pistol nomenclature, field stripping, and correct cleaning/lubrication
Shooting fundamentals
Home defense scenarios and legal aspects
Trigger control and accuracy drills
Hardware/Equipment:
Functional semi-auto pistol of choice
3 or more magazines for pistol, 6 for single stack
Minimum of 100 rounds of pistol ammo (provided by student)
Note pad, pen, sharpie
Ear protection (electronic preferred)/ eye protection 
Seasonally appropriate clothing for moderate activity
Canteen, camelback, etc
Pack a lunch and snacks

Good attitude and open mind